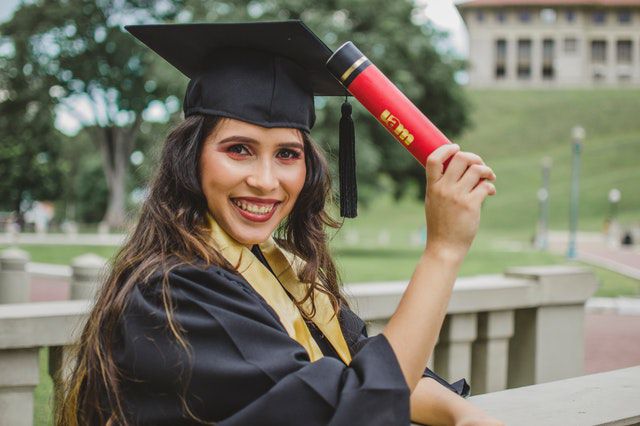 This is an interview with a certified project manager who is currently taking his project management course.
Why did you choose to become a certified project manager?
I believe that project management is a practice that applies to various areas of business. The skills and knowledge that I will acquire in the project management course and the certificate, in combination with the competencies that I have acquired from my work experience so far, would be a solid basis for achieving my goals.
What are your positive qualities?
I have been working in the gambling industry for about seven years as a manager. I dare say that foresight is a very important quality necessary for the successful implementation of projects of any type and the achievement of the desired results.
My organizational skills and ability to complete the tasks on time are also useful in this area.
As quality and budget are key factors in any project, I believe that precision and adaptation are ways that will have a positive impact on the work process.
Which project management certification program did you choose?
I am currently preparing to take my BVOP Certified Project Manager (BVOPM) exam at Business Value-Oriented Principles (BVOP.org) I chose this program because it is Agile oriented and modern. I think it will apply to my future professional career. After successfully receiving my diploma, I will move on to the next degree - BVOP Certified Program Director (BVOPGM).
As a certified project manager, which of your qualities do you consider negative?
Excessive tolerance and the tendency to correct other people's mistakes are the qualities that would hinder me in my work as a project manager.
As a certified professional, what is your action plan?
When a team makes a mistake, to set a deadline for it to be fixed and in parallel to focus on the core that causes it instead of rushing to fix it personally.
To use my tolerance in the term indicated by me, without reproaching the teams. Instead, I motivate them by reminding them how important their role in the project is.
Where did you find information about the BVOP program?
I often searched a lot on the Internet. I found the program in several online media such as CIO.com, PGOV.org, and ScrumTime.org, which highly recommend this project management certification. See also: Best Project Management Certifications for 2020 and 2021, PGOV.org
As a certified project manager, what qualities of the teams and management do you see as positive?
Qualities of the teams that would add business value to the project:
Each team and structural unit in the company must be able to independently eliminate the obstacles and hindrances that have arisen during the work, without necessarily having to wait for management intervention, which would take time.
Be composed of people with different education and interests, who can look at the project from different (external) points of view, which can help them notice possible obstacles and problems in their development.
Have good internal organization and time efficiency - to be able to allocate the project development time properly, as its possible delay would lead to exceeding the deadline for its completion and would lead to exceeding the budget, which was approved before the beginning of development.
Actions of all management roles that would add business value to the project
To be able to motivate and inspire the teams under his leadership so that they can feel confident in their abilities. This would lead to an atmosphere in which each team member can fully demonstrate their abilities.
Seek to eliminate "waste" in the work of its teams and/or projects for which they are responsible. This can be expressed in the removal of unnecessary documentation, which slows down the time of teamwork or time for unproductive research.
To be able to convey as accurately and unambiguously as possible the requirements of each client so that the project is as close as possible to their desires and needs.
Initiatives or practices that the organization can organize to add business value to the project
To maintain a culture of creativity and efficiency of people from all teams and levels of management. This can be expressed in the improvement of team interactions and relationships by providing opportunities for professional development, by offering comfortable working conditions, or by creating an atmosphere in which each member of the organization can calmly express their opinions and concerns about a given project.
To provide the easiest, convenient, and adequate connection with each client to create a sense of security in them. In the event of possible obstacles, this relationship could provide the necessary trust between the company and the client and lead to optimal results.
To provide an environment of transparency, thus not only eliminating the possibility of unpleasant "surprises" for individual teams but also to improve the overall atmosphere of trust.